Arturo Fuente Opus X LE Forbidden X13 Amor Sensual (Torpedo)
The Forbidden X13 is a Dominican Puro and a EUROPEAN EXCLUSIV. The exact blend remains a secret, of course, but what is certain is that Carlito Fuente personally selected only the finest Dominican premium tobaccos. Anyway, what we know better about is the phenomenal performance of the Forbidden X13.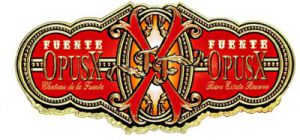 The Forbidden X13 delivers a unique combination of rich body and sweetness. It starts with an intense nuttiness and aromas of freshly felled wood. These are quickly replaced by sweet maple syrup, gentle cocoa notes and slightly spicy earthy nuances. The Forbidden X13 is available in very small numbers in four formats.